Cayuga Lake out of Dean's Cove 5/30
Guided close to a full day trip today starting at 8:30 am.  Brian booked the trip and brought his boat along, so we accommodated six people by switching some people out at the halfway point of the trip.  The guys are interrelated through marriage and have a place on the lake.  We had a lot of fun with them and their kids today.  Fishing ran the gamut from slow to very good.  It started good, slowed down for a few hours then picked back up again.  Fish size ran good with average lakers running 27″ to 28″.  Best fish was Brian's 31″er that he caught on his boat.  Everyone was able to catch fish and most caught multiple fish.   Depths ran from around 50′ out to 110′.  Various lures worked for us.
Availability is as follows: 
June is booked.  Thanks!
July/August/September:  Most days except Fridays are open
October – end of the year:  Most days are open.
Brian with a great fish
Lewis with another solid
Neal with a nice one
Lou again!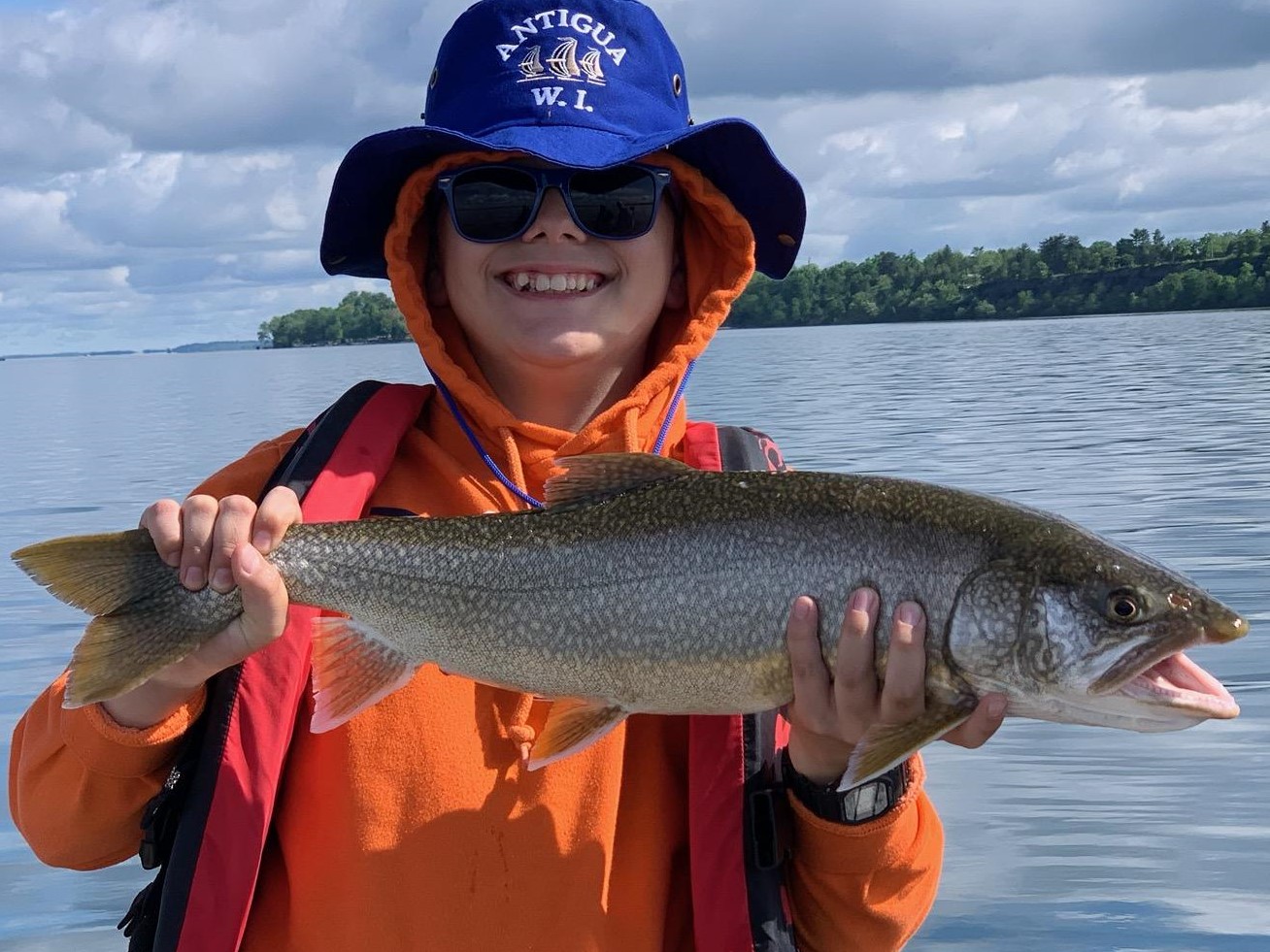 Another one for Neal
Sam
More Sam!
Cohen
More Lewis
Brian with another
Chris with laker