Cayuga Lake out of Long Point 5/19 AM
Guided Johan and Koen, both originally from Belgium for a half day trip getting underway just before 8:30 am.  We had a terrific morning of fishing with fairly steady action apart from a couple minor lulls.  It's the time of year when fish can range from 10 feet of water out to over 200, so it's always fun and challenging to try and figure out where the fish might be.  As I've said before, and originally learned from Earl Holdren's great book, it's all about the bait fish.  Find them, and you'll find the trout.  We had a very solid double-digit morning and the last fish of the day was Koen's big pickerel!   We obviously drifted very shallow for that to happen!  Koen still resides in Belgium and has caught fish like zander and big northern pike, but never a pickerel, so it was a cool first for him.
Koen hooked up
Koen and I with a nice laker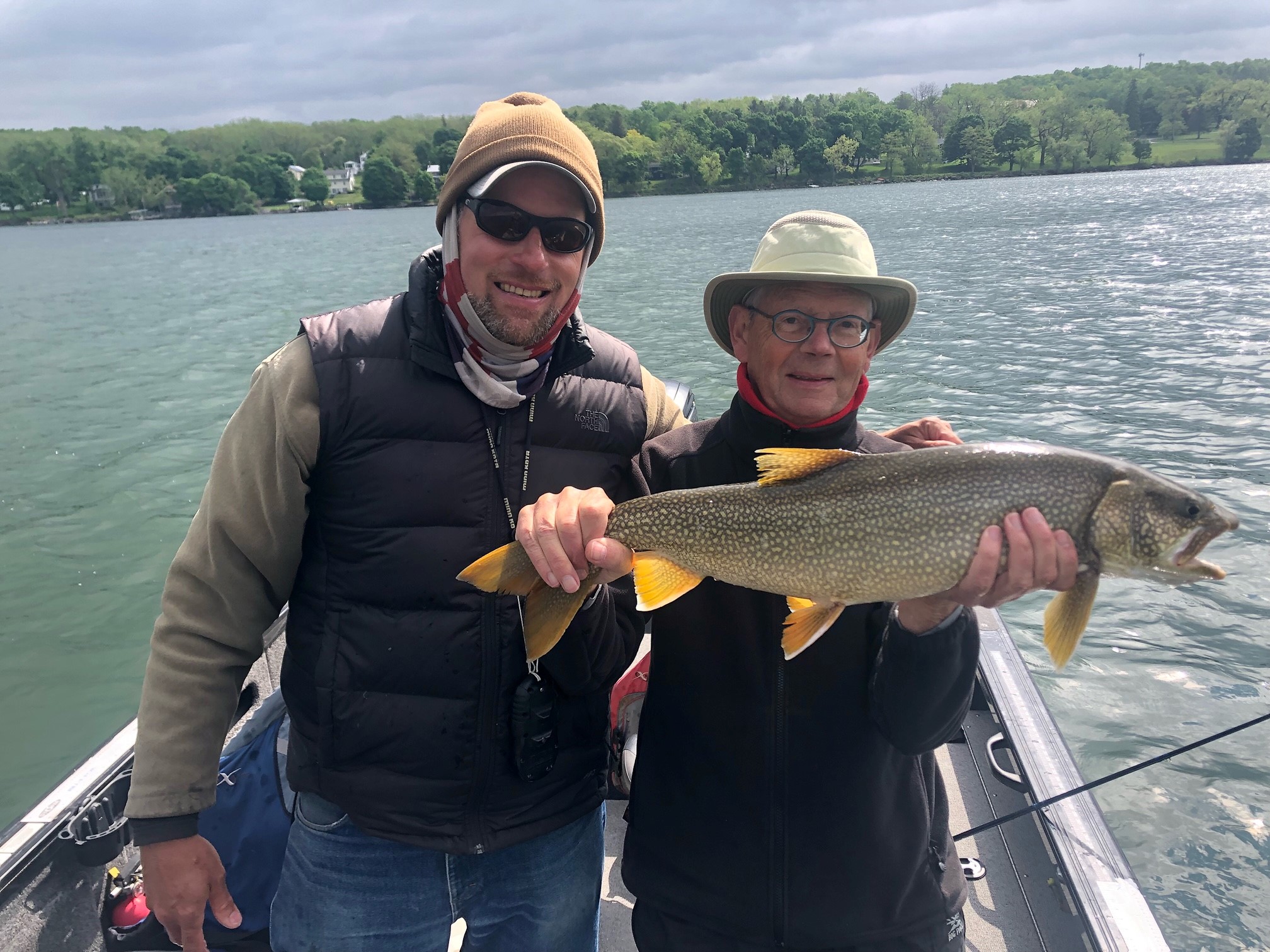 Big Pickerel!
I have two openings left in May.  Sunday May 29th in the AM out of either Long Point or Dean's Cove on Cayuga Lake.  Lastly is Memorial Day.
June openings include Saturday the 4th, 11th and 25th.  Father's Day, Sunday June 19th is also open as is Sunday June 26th.  Both the 25th and 26th are "Free Fishing Days" in NY State.  No fishing license is required.
July and onwards are pretty wide open although some parts of July are starting to fill up.