Cayuga Lake out of Myers Park 11/6 AM
Yesterday's lake trout fishing was spectacular for Jim and his buddies Matt and John.  We fished from around 9 am until 11:30 am, so basically a half of a half day and we had more fish landed than during some full days during the hot early-season deep bite!  I think this unseasonably warm but more importantly sunny and stable weather has post-spawn lakers feeding with reckless abandon.  The guys had steady action with 5 to 6 doubles and at least one triple hooked during the morning.  It was rare that we had a few minutes without a fish being hooked up.  The kicker was that we never moved.  Just sat on one area and waited for fish to funnel through or just keep hitting.
If days like this were the norm, frankly people would get sick of lake trout fishing in short order.  Fortunately these days happen rarely and can be seen as something special.  It was good catching up with Jim, whom I hadn't seen in a few years since he moved halfway across the country.
Overall fish were in good condition – post-spawn thin, but healthy looking. One or two had fresh lamprey wounds.  Only a fish or two were wild as well.
A good fish
Another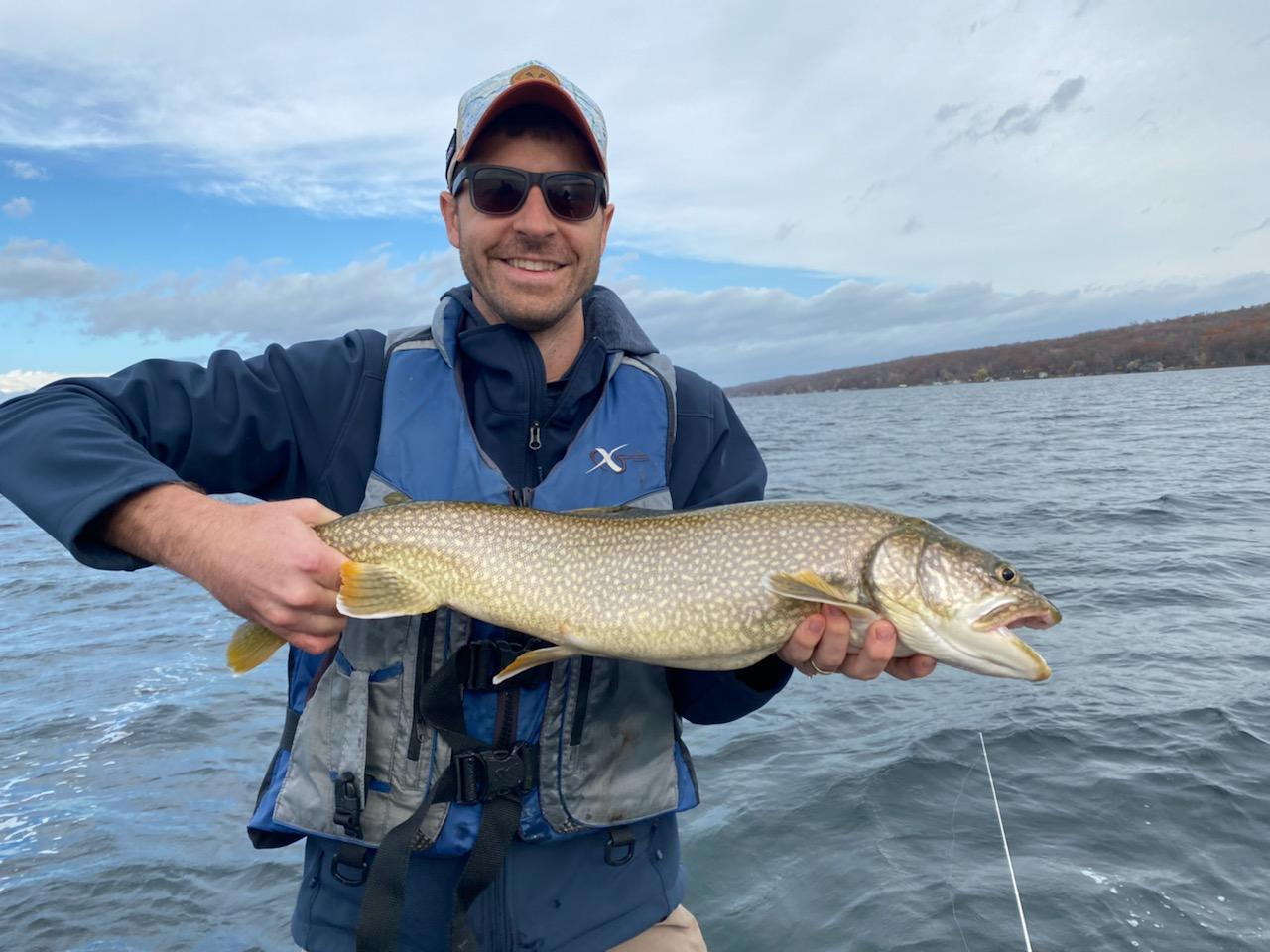 And another...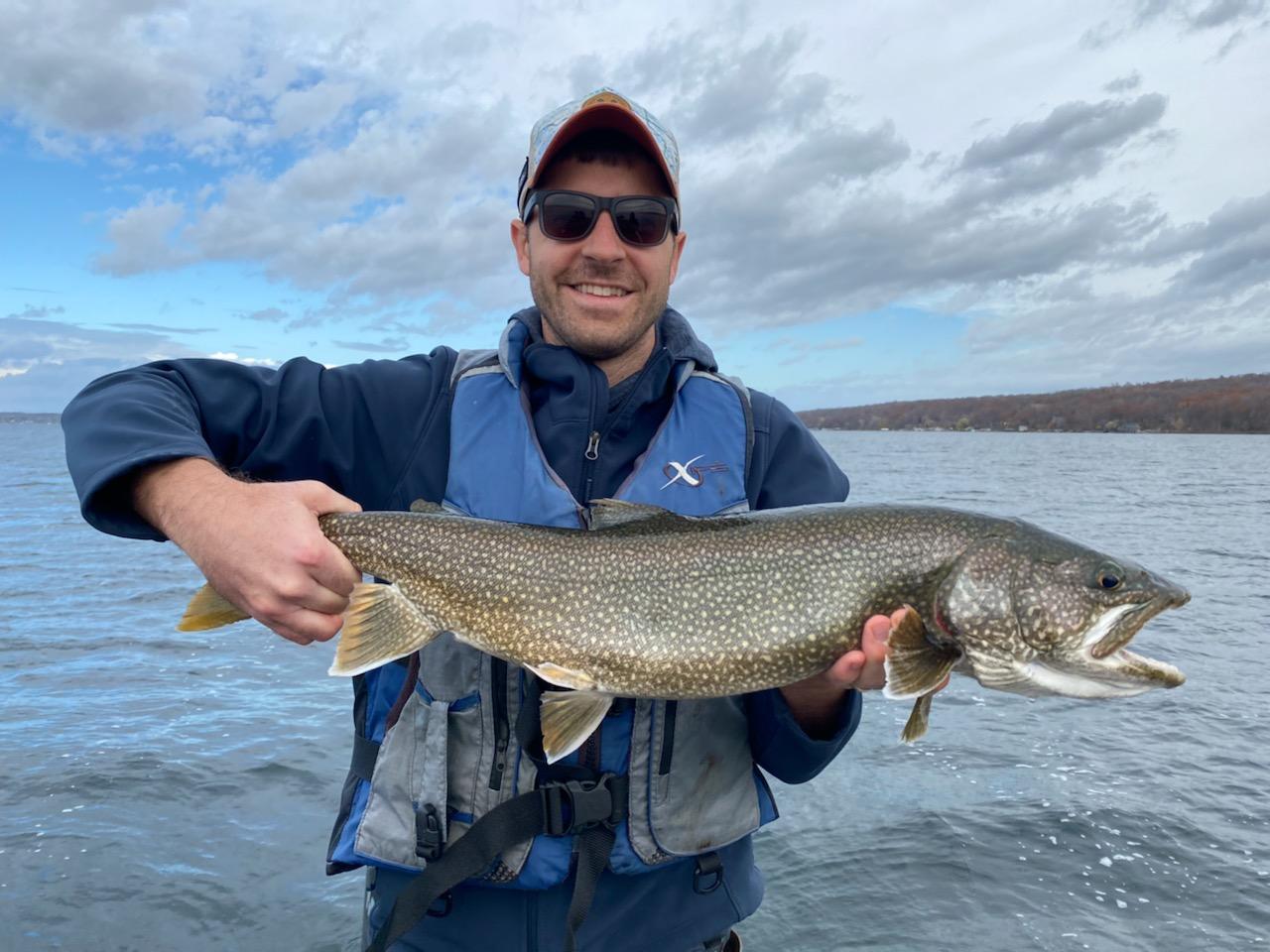 Matt with one
John with one