Cayuga Lake out of Myers Park 8/24
Guided a full day trip getting underway around 7:15 am with Chris.  He does quite a bit of fishing for various species around the Rochester/Central NY area.   We had a perfect day for learning the jigging technique.  Fishing wasn't fast or furious, but we had to persevere and move around quite a bit.  He had numerous hits and follows including some chases by nice rainbows and even a chunky brown trout.
We had action on three main colors today – white, black and chartreuse silk.  This was the first day in quite some time where the chartreuse came into play.  Visibility was pretty good today on Cayuga with around 4 feet of clarity.
First Lake trout of the day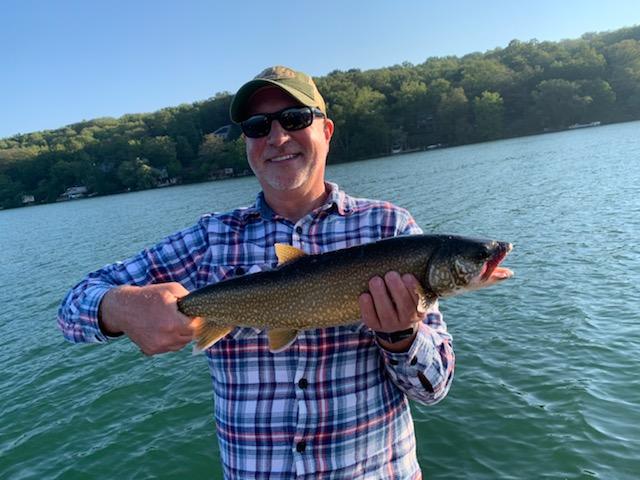 3rd or 4th fish of the day
Gorgeous 23" wild rainbow!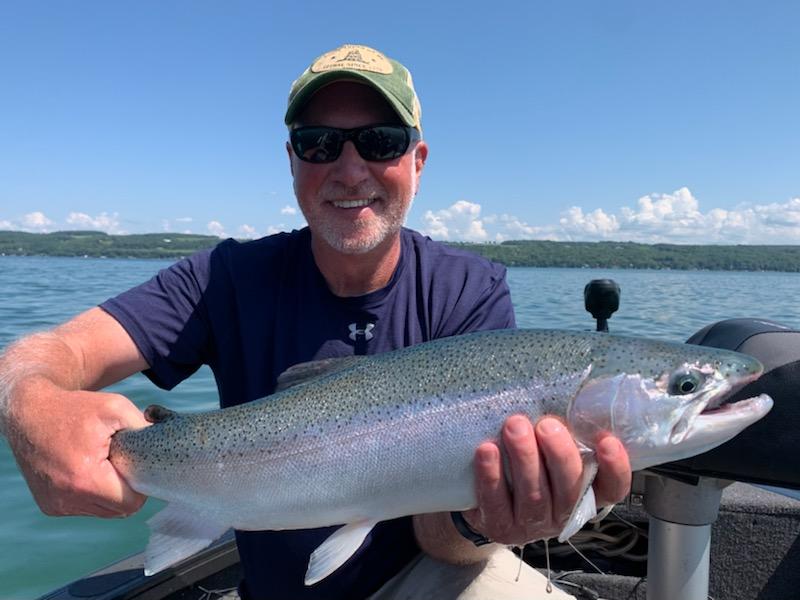 27" Lake Trout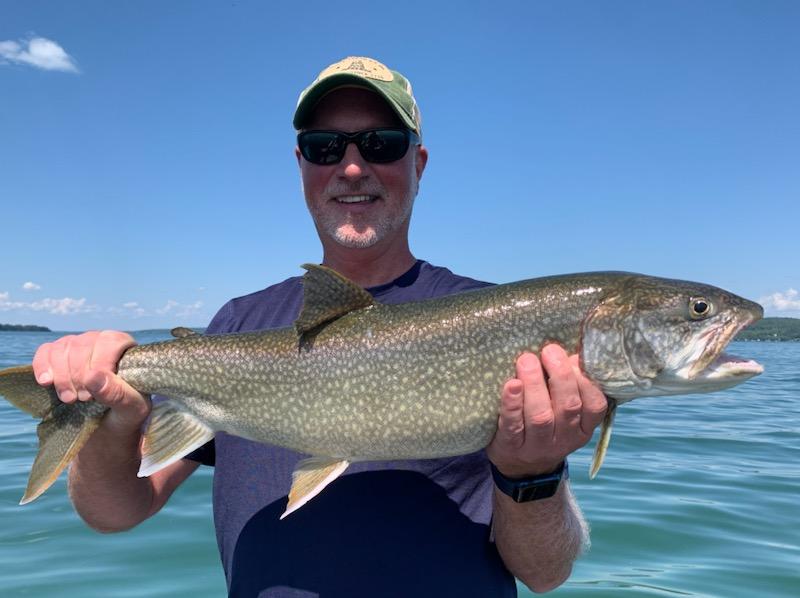 29 1/2" Wild Lake Trout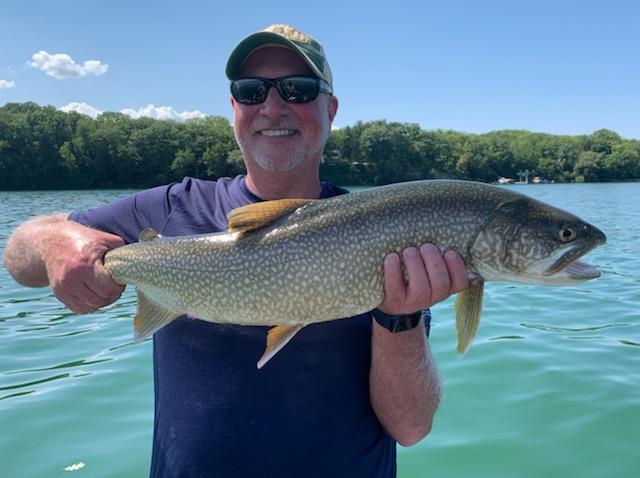 Nice mouth you have over there....
Hooked up
All fish were released today.  Chris did a great job handling fish for the photos – his experience on the Lake Ontario tribs really showed today.  It can be tough holding a slick writhing fish, especially a "hot" rainbow and not dropping it or injuring it by squeezing it.  As an aside, we had a few good rainbow encounters today and one nice brown in the 5 to 6lb range showed some serious interest in Chris's jig.
My schedule is pretty much filled up for August and September.  The morning of September 9th remains open.  That's it.  October is a great time to chase bass, pike and lake trout as well.  I like Skaneateles Lake for smallmouth bass.  You also get a shot at trout/salmon, big perch and walleye over there.  Owasco Lake provides good smallmouth bass, northern pike and lake trout with occasional bonus browns and rainbows.   In November, pike/pickerel fishing is usually top-notch on Seneca/ Cayuga/Owasco (pike only) and we should start seeing some salmon available for casting/fly-casting depending on water temperatures.  Skaneateles Lake is one of my favorite choices in November. December is weather dependent.  Smallmouth tend to slow down a bit then but the aforementioned species are all available.