Cayuga Lake out of Myers Park 9/2 AM + 9/4
9/2 AM:  Guided Tim and his boys, Benjamin (13 years old) and Paul (9 years old.)  We were underway by 7:15 am.  Fishing was generally good throughout the morning.  Everyone caught at least a couple fish and we just made it into the double-digits with fish running up to over 29″ long.  We wound up keeping two – one that we planned on keeping and one that was hooked mortally that we couldn't release.  Fishing remains very good throughout the lake – although I can't report on the Long Point area since I haven't been up that way in a while.
Benjamin
Another shot of Ben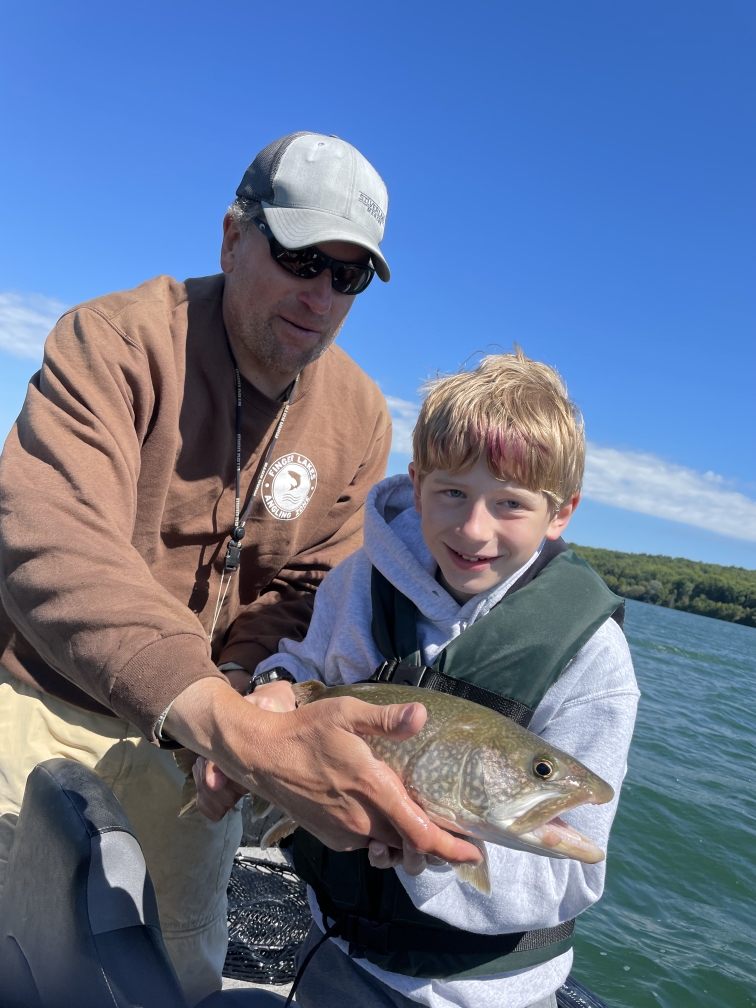 Tim
Paul
Paul again
On the way back to the park after a great morning on the water
9/4:  Guided Doug and his grandson Wes for a full day starting just after 7 am.  I've guided Doug for over 10 years – sometimes with his son but mostly with Wesley.  Wes has really blossomed into quite an angler over the years.   We had another solid day today just hitting double-digits again.  The bite started out pretty hot and then slowed down a bit as the cloud cover moved in.  We had another late bite window just before we called it a day.  The guys had a good drive ahead of them and needed to be off the water slightly before what would have been our normal quitting time after a full day.
Wes and his grandfather took photos of every fish landed today. Below are some of the better shots of the nicer fish.
Wes 1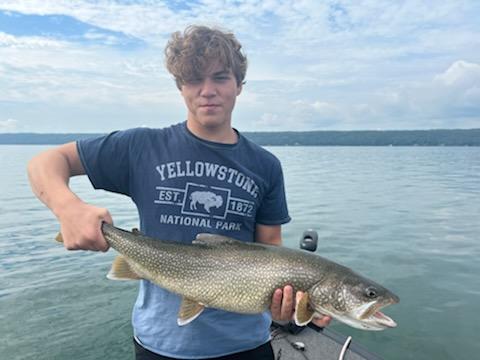 Wes 2
Wes 3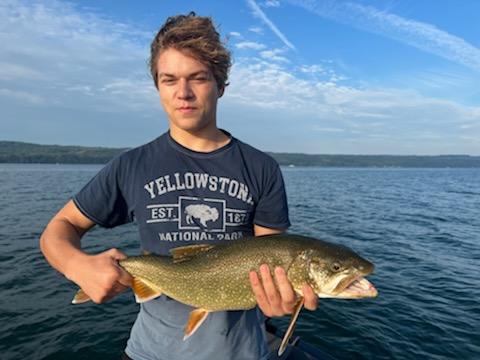 Wes 4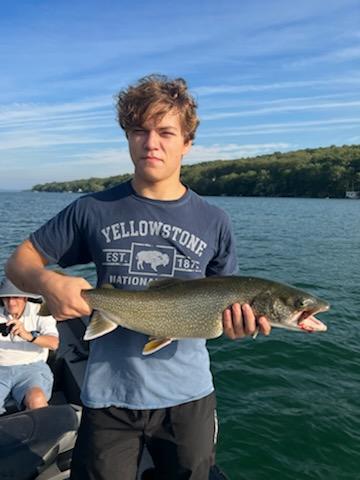 Wes 5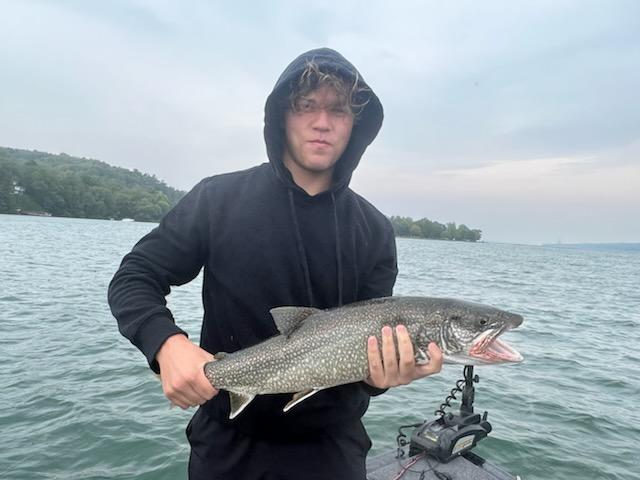 The water has cleared up some more over the past couple of days.  We now have around 4′ or more visibility on Cayuga Lake.  With cool temperatures at night, I expect the clarity to continue to improve.