Cayuga Lake out of Taughannock 3/5
Had a great day on the water with Orin – between the fishing and the weather there wasn't anything to complain about.  And even if we did complain, no one would listen or care anyways….  The weather – i.e. the sun and wind is the number one factor that determines fishing success once you have the other factors in line.  We were able to use it to our advantage yesterday.  Sometimes it bites me in the behind, but everything went very well for us.   I had Orin work bladebaits, swim jigs, tubes and also some vertical presentations and he wound up landing 10 landlocked salmon running from around 16″ to 23″.  Probably half were Cayuga legal fish that measured over 18″  Lake trout came both shallow and deep.  We had good vertical jigging in around 120′.  As I've said before, March is almost always the best month to fish Landlocked Atlantic Salmon here in the Finger Lakes.  Between the weather and the concentrations of fish, it's usually more predictable than April – which can bring high lake levels and plenty of muddy water and March is more fishable than say December – which is my other favorite salmon month, but one that can be super cold some years.
I expect continued good salmon action on Cayuga, Seneca and Skaneateles Lake through April.  Word is that the State Launch may open up on Skaneateles Lake early next week.  Given the forecast for the next two weeks, it should be open soon.  As with any trip, flexibility is the key to success.
As an added note, Orin kept one salmon around 19″ or 20″ to eat and four lake trout.  None of the fish had anything of note in their stomachs.
23" Landlock
Solid laker caught deep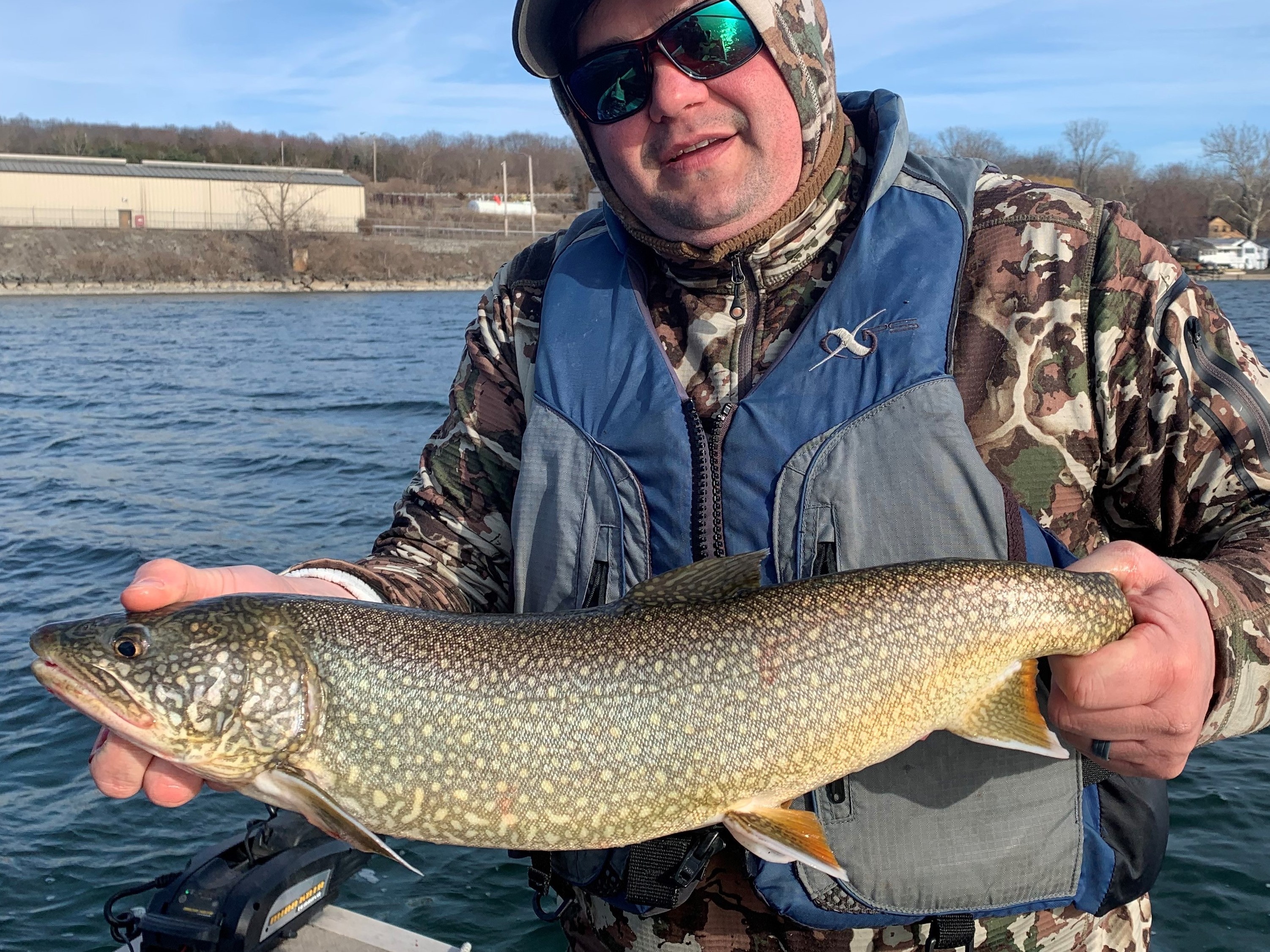 First small lamprey of the year I've seen (he's pretty dried up from sitting in the boat for awhile)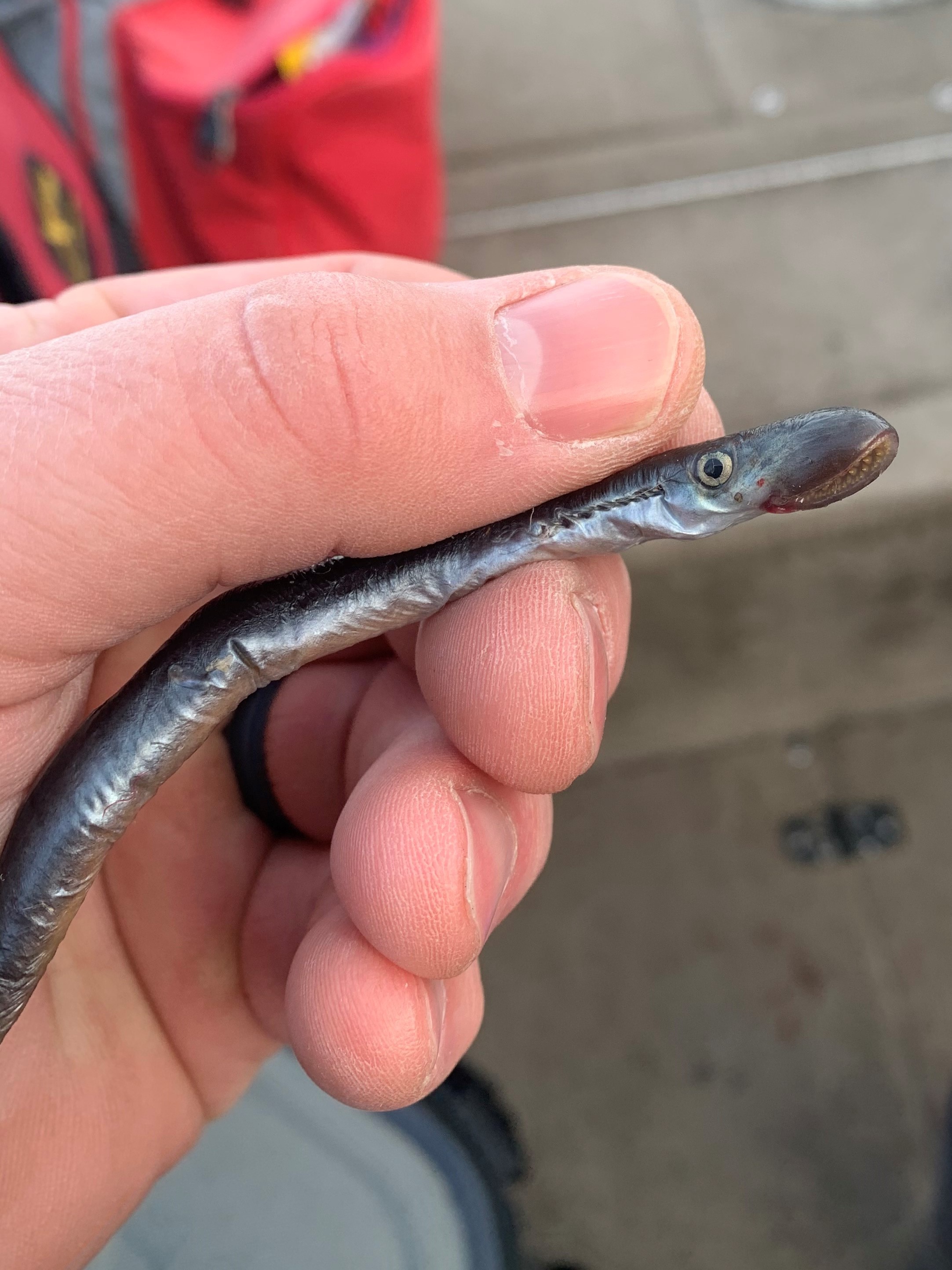 Close up of the mouth - killing this critter saved about 30lbs of trout/salmon!
Nice haul of fish for the pan and smoker