Cayuga Lake out of Taughannock State Park 11/25
Did a mid-AM half day trip with Dan and his son Daniel today.  Dan used to do a lot of shorefishing on Cayuga Lake back in the mid-to late 1990s and into the early 2000s.  A lot has changed since then – some for the better and some for the worse as he and I both know.  Late fall to early spring inshore lake trout fishing is the best I've ever seen it on Cayuga.  Landlocked salmon fishing in the winter has been a lot spottier despite the fish being around in some instances.  Anyways it was a gorgeous late fall day on the water and we had some solid action on lakers running from around 18″ to 19″ up to around 29″.  Bladebaits and tube jigs did all the work for us.  Daniel managed the biggest lake trout and he also landed a solid 18″ bonus smallmouth bass.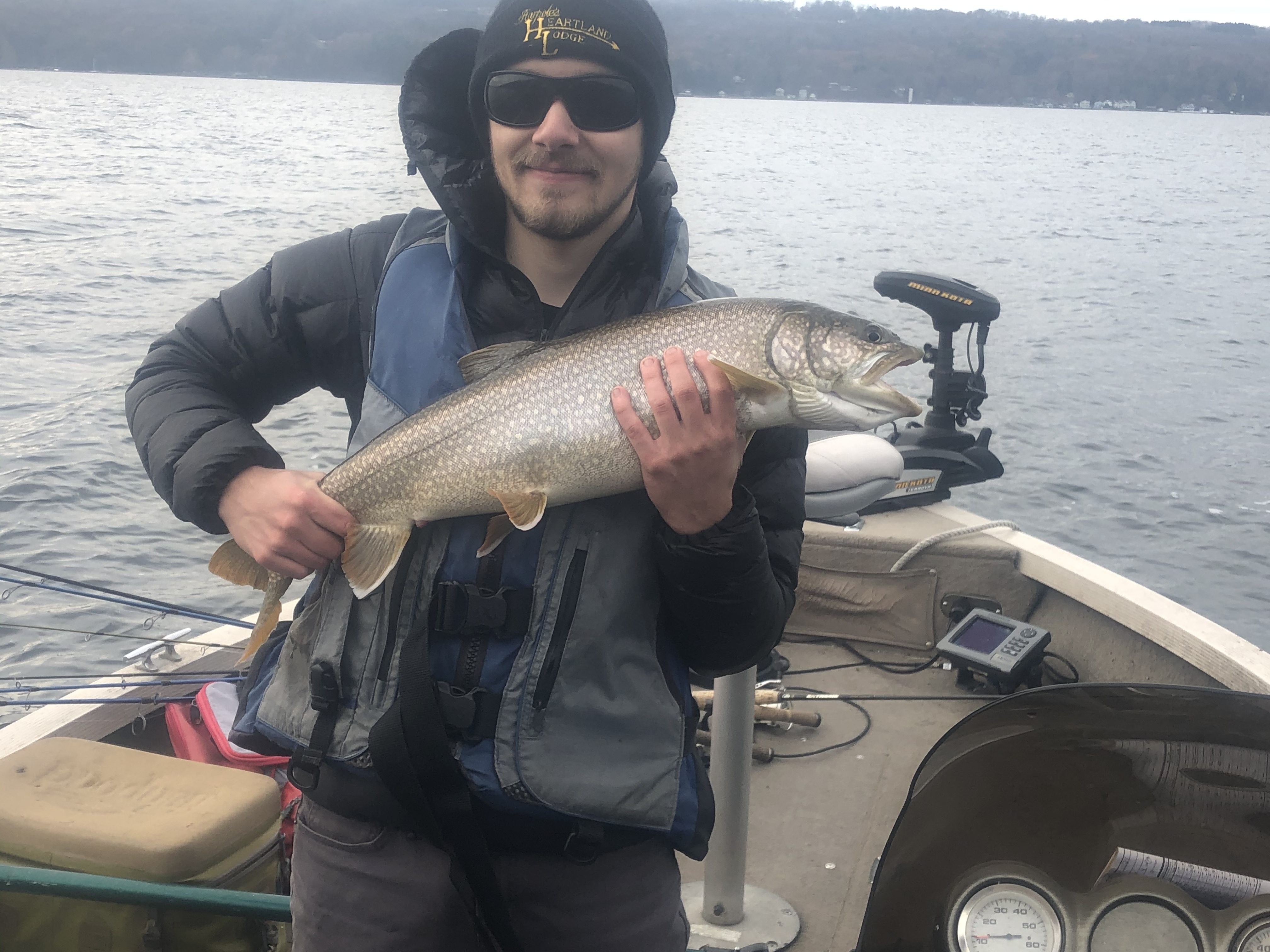 Solid gorgeous 18" Smallmouth!