Freshwater Drum
Freshwater Drum also known as Sheepshead are the most underrated gamefish in freshwater.  Some anglers may balk at that assertion, but I stand by it.  The requirements for a fish to be considered a gamefish are usually stated as follows:  1.) Fish must be a good fighter 2.)  Fish must hit artificial lures 3.)  Fish must be good on the table.
Freshwater Drum check all the boxes.   Drum fight great.  A big one can take a long time to wear out.  They are often mistaken for smallmouth bass when hooked.  Drum fight a bit differently and once you've caught a fair number of them, you'll be able to tell the difference in short order.   I've had numerous 5 to 6lb drum outfight significantly larger pike, musky and walleye.
As for lures, drum hit everything from spoons to spinners to jigs and stickbaits.  The only thing I never hear of them being caught on is topwater.   They actively feed both on the bottom and in the mid-range of the water column.
On the table, drum taste similar to bass.  The meat is white like a bass with a red lateral line, similar to a striped bass or white perch.  I have never eaten a large drum, but the smaller ones caught out of clean water never disappoint.
Like pickerel, drum are disparaged by anglers targeting other species.  Walleye anglers shore fishing Oneida Lake will toss pickerel in the bushes and there are Charter Captains that unfortunately kill drum, even though they are a native species.  These people are misguided.
Drum have the largest north to south longitudinal range of any fish in North America.  They are in the drum family, which are highly rated saltwater species.  The only difference is that the freshwater version lives in fresh water.  So it makes no sense that they are not regarded higher by freshwater anglers.  Of course there are a lot of similar circumstances throughout angling.  Burbot have long been considered trash fish by many fisheries departments and anglers, whereas in Alaska they are highly prized on the table.  Fishermen in many areas consider pike to be trash fish, while others spend loads of money for a shot at some big pike.  Either familiarity or abundance tends to breed contempt in some people.
The only Finger Lakes that contain drum are Cayuga and Seneca Lakes.  Cayuga has a lot of them, though they aren't caught there often.  Seneca has decent numbers, especially around Dresden and down in Watkins Glen.  You'll see them feeding around the inside edges of weedlines.  Onondaga and Oneida Lakes are full of drum, as are the bays in Lake Ontario and Lake Ontario proper.
Onondaga Lake Drum that crushed a spinnerbait!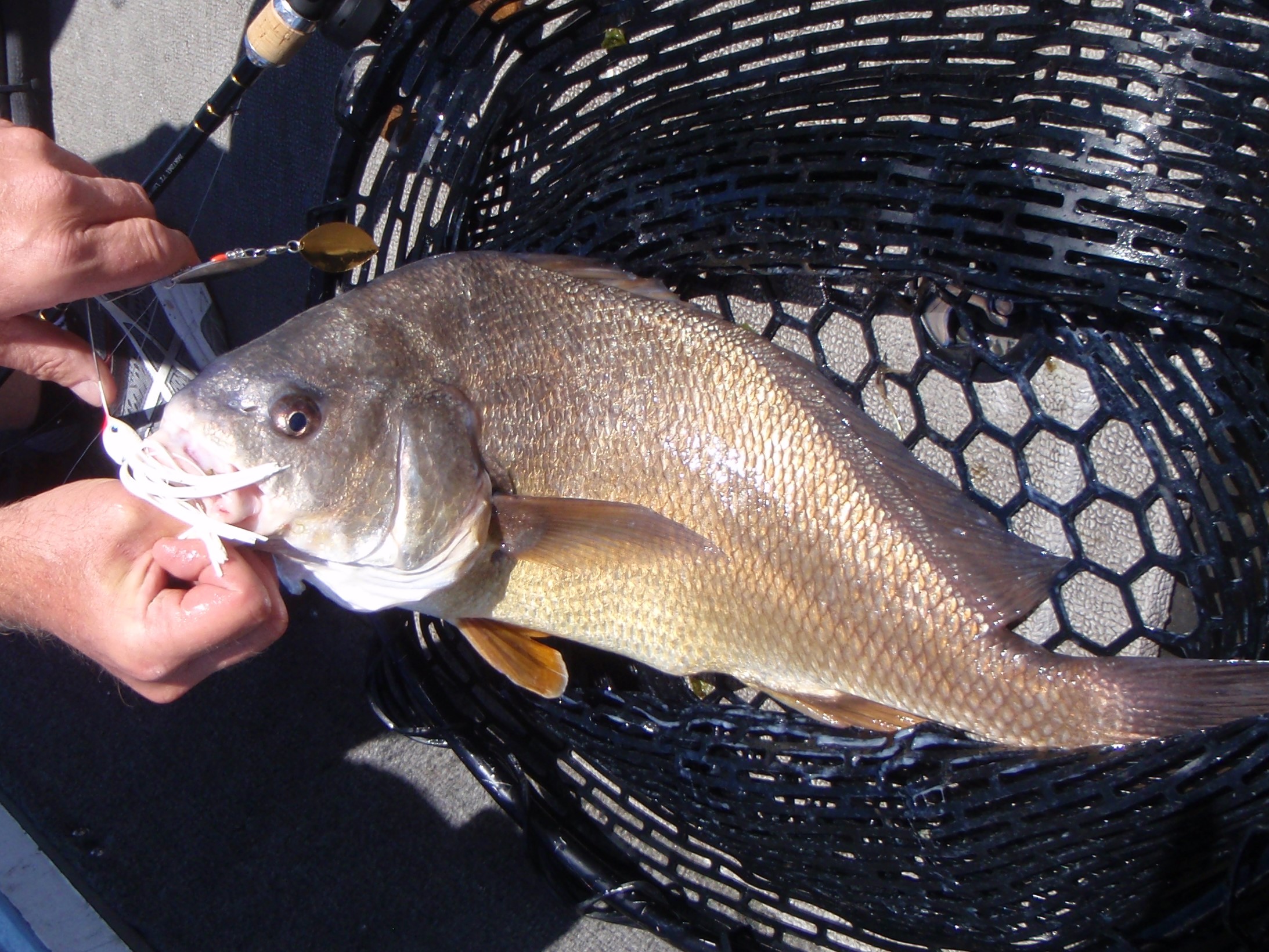 Solid Drum from Chaumont Bay, Lake Ontario