Owasco Lake 10/9 PM
Guided a 1/2 day with the Hermans starting at 2 pm.  Our start was scheduled for 1:30 pm but they had a delay.  The lake looks great.  There are a few signs of algae in the mid-lake areas but most of the water is crystal clear.  Perch are widespread and water temps are at 62 degrees on top.
We did a couple hours of lake trout jigging today and fish were not too cooperative to start.  John nabbed a 22″er on the north end flat but after an hour we moved on. Fish turned on for a bit and we had a double going and landed both fish.  John also landed a 28″ beauty.  All in all we had five lakers in around 2 1/2 hours.  We tried a couple areas for bass and Eleonore landed a hard fighting 13″er (yes – this little guy fought like a much bigger fish) and John caught a few nice perch.  Fun day and the lake was peaceful and gorgeous.  Colors are starting to turn bigtime.
This Saturday and Columbus Day (Monday) remain open for trips.  The weekends of the 19th/20th and 26th/27th are still open as are a couple other dates in October.
An average Owasco Lake lake trout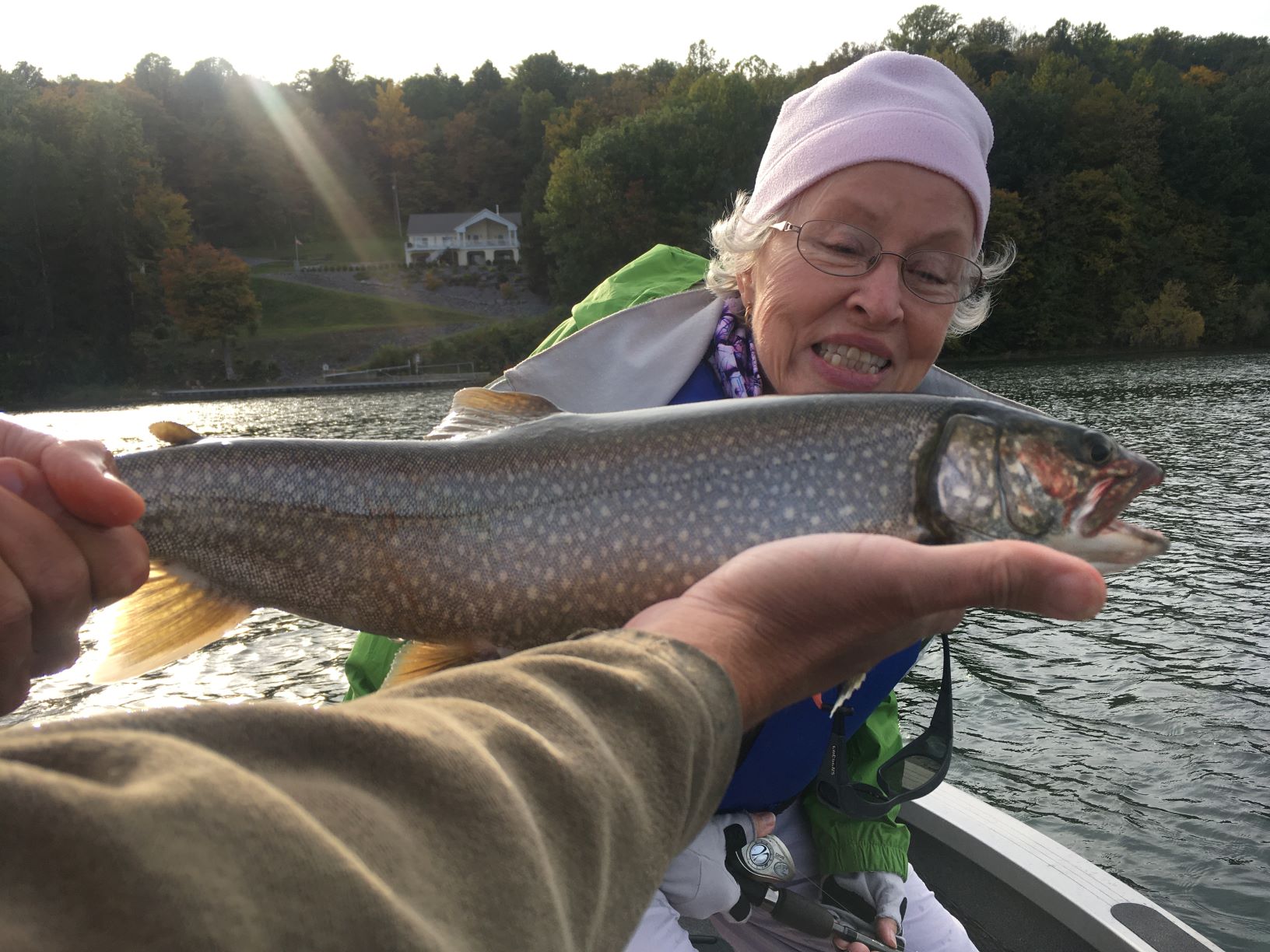 John's 28"er