Skaneateles Lake 3/12 PM
Had a lot of fun today on Skaneateles Lake with my pal Mike.  We met at the launch at 12:30 pm.  Nobody else was there!  When I guided Cayuga Lake on Monday I saw boats nearly everywhere I turned.  That's the great thing about living in the Finger Lakes region – we have a lot of great fishing happening concurrently and you can get away from the crowds oftentimes just by fishing a different lake.
We fished a few different parts of the lake and had some action in a couple of them.  This lake isn't often generous with its trout and salmon, especially in recent years.  We managed a handful of nice salmon today, two rainbows, a laker and a few perch.  We had fly-gear with us but stuck with the spinning tackle due to the conditions.
First fish of the day - a stocked bow around 18"+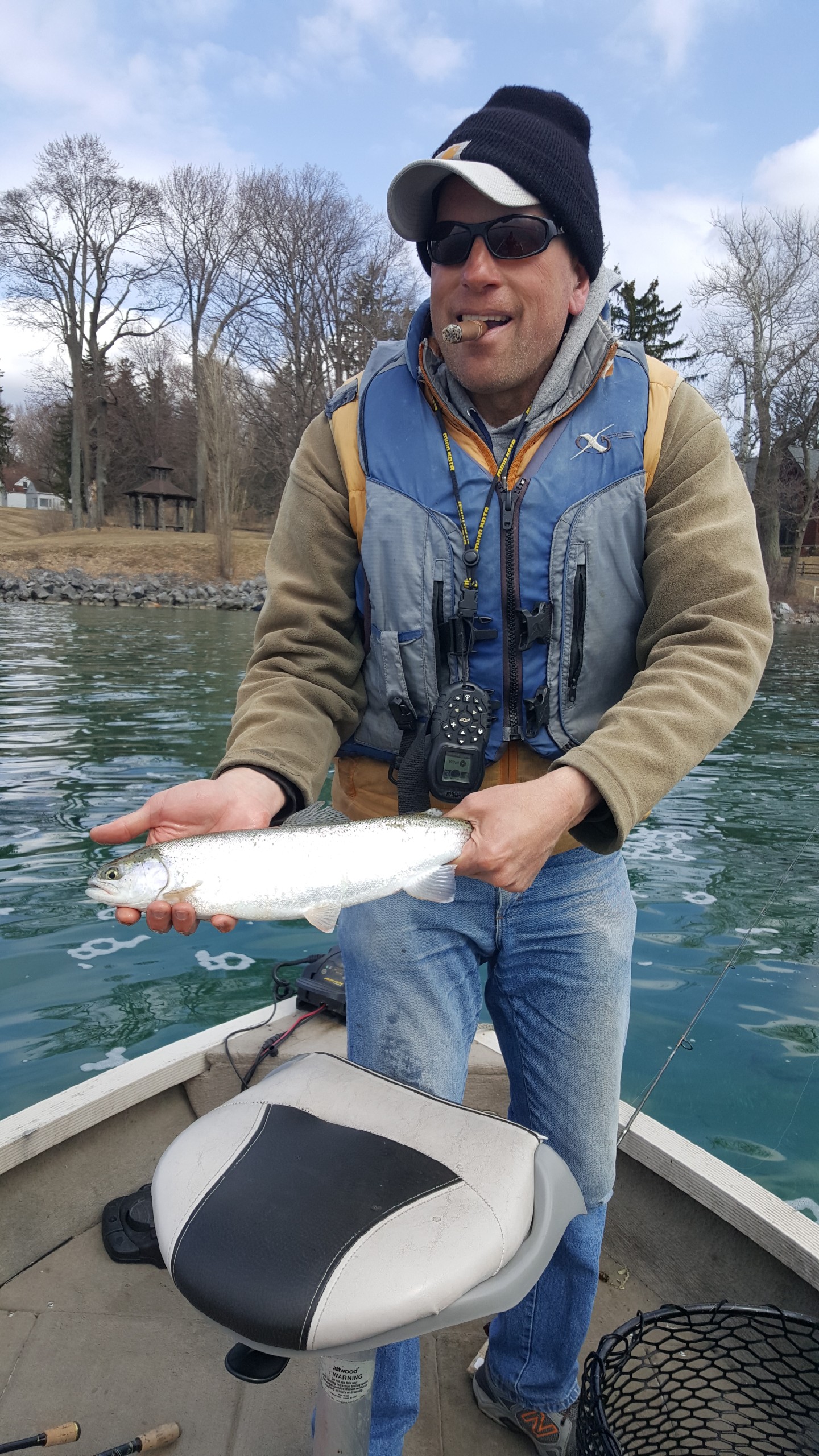 Mike's first of the day - laker around 21"
First Salmon of the day - around 19"
Dropback Salmon
26+1/2" Salmon - my best on this lake
Mike with a post-spawn rainbow! (Yes - some already are done spawning)