Thank you for your interest in Finger Lakes Angling Zone Guide Service! My name is John Gaulke and I would like to guide you on your Finger Lakes angling adventure. I am a United States Coast Guard Licensed Captain (#1106765) and a NYS Licensed Guide (#4240). I am fully insured as well.
My newest boat, which I'm currently running annually from May through mid-October, is a 2013 Crestliner Fishhawk 1850 powered by a Mercury 115 HP four stroke outboard.  The boat has a very smooth ride and a 95" beam, which makes it very stable. The boat is rigged with a Minn Kota Terrova with an I-Pilot system, bow and console Lowrance HDS depth finders, temp probe, drift bags and line management devices (for fly-fishing trips.) I provide all the necessary fishing gear and it's all quality stuff! You are welcome to bring your own tackle if you choose.  From mid-October through April I will be running my 2002 Crestliner rigged with a brand new 2018 Mercury 115 hp four stroke.   Both are awesome rigs to fish out of!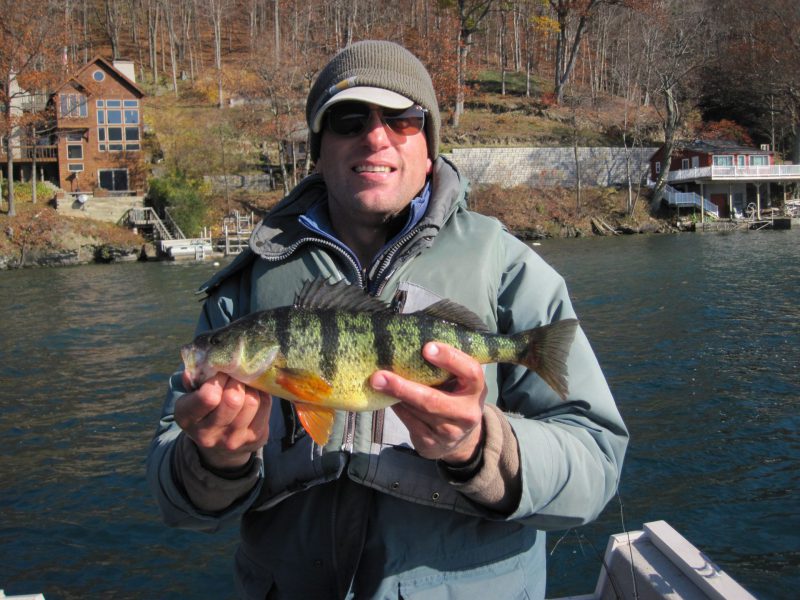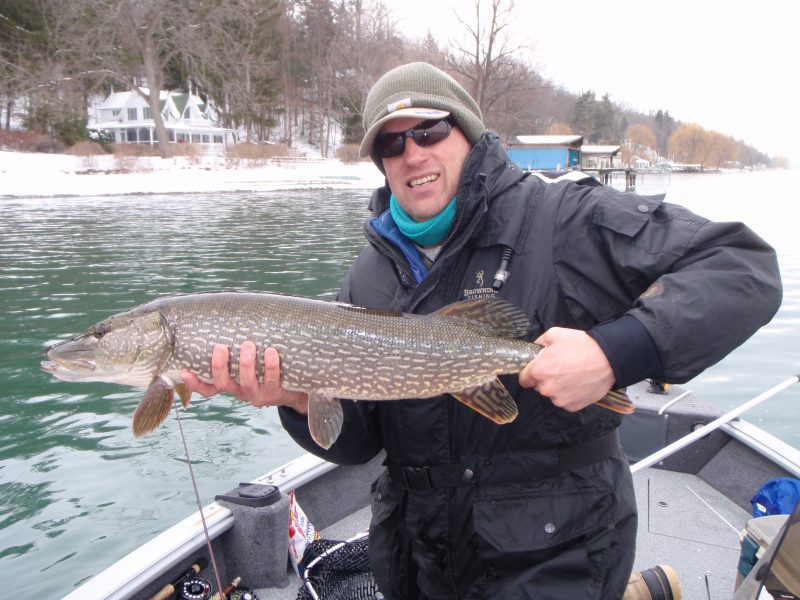 I pride myself on being able to maximize and capitalize on available fishing opportunities. The more opportunities available, the greater the chances of a successful outing! My goal when on the water in addition to catching fish, is to show you what we'll be doing, why and how.  I enjoy helping anglers develop into true "fishermen."   A true fisherman is someone who has an understanding of the fish and their behavior and the best ways to catch them.    They can find fish on any body of water! They don't need to rely on someone else's "spots" or docktalk.
I've taught "Introduction to Freshwater Angling" at Cornell University since the fall of 2003. I also teach "Introduction to Fly Fishing" at Cornell as well. Helping students learn how to catch fish has taught me invaluable lessons that I can impart to anglers of all ages. Volunteering at the Tunison Aquatic Laboratory in Cortland NY and keeping in contact with various NYS Dept. of Environmental Conservation biologists has kept me aware of fishing opportunities and issues in the region.
One of the most important things a guide can offer is accurate recent angling information. Over the past couple years I've found myself spending more and more time on the water. Despite the sluggish economy, my guiding business has prospered. This is time well spent patterning fish and exploring new and familiar areas and techniques. Contrary to what many people believe, fishing success can be reasonably predicted if key elements are present. Luck is always a factor, but fish tend to react in certain ways based on prevailing conditions. Call me I and will give you an accurate report on current fishing conditions and what to expect.
I am available for lectures/seminars and can be contacted via this website.