Cayuga Lake out of Long Point 11/19 AM
Guided Bill for a 1/2 day starting around 10:30 am.  Water temperatures have dropped markedly since the last time I was out here – of course a few nights of 12 to 15 degree weather tends to do that!  I had temps running from 46 to 48 degrees today.  Lower lake temps are down into the low 40s.  Lake trout now have run of the entire lake from shallow to deep and everywhere in between.  I had Bill working a bunch of different depths.  Our deeper bite paid off early in the trip with some very steady action.  Bill's first two fish were 27″ to 29″ wild beauties that had clearly already spawned.
Bill had a lot of hits today and lost three (of what appeared to be) good hookups.  The fish seemed very active. He landed another 3 or 4 fish deep.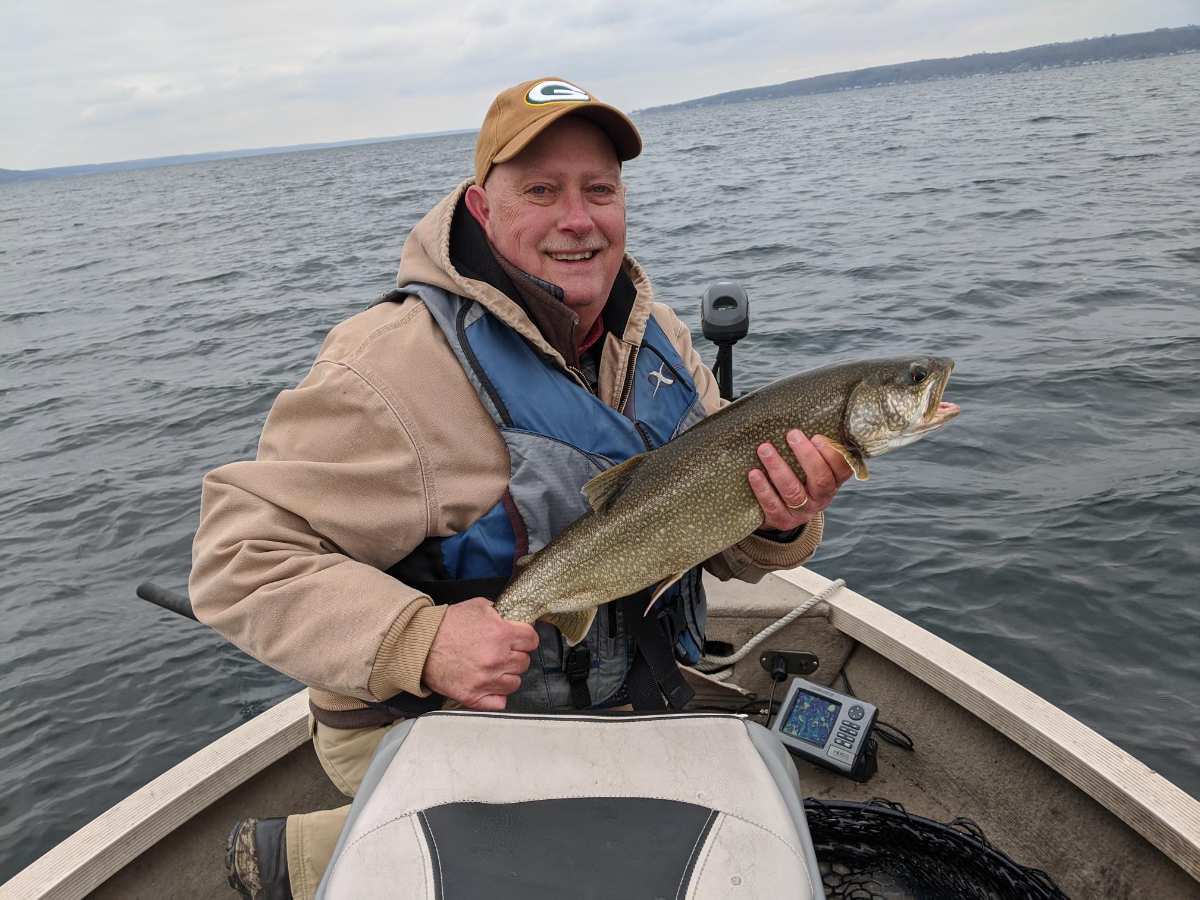 We finished up the half day going shallow again (it's what we started with without any definite strikes) and Bill landed another 3 fish.  Bladebaits and tube jigs did the job shallow.  Assorted Lunker City Shakers and Yum Money Minnows did the work deep.  Bill was very impressed by the hard hits of the shallower trout.  They are a lot of fun. The shallower trout ran smaller – 19″ to 23″ for the most part.  The slobs are around, we just didn't encounter any shallow today.  I have to believe lake trout spawning is done for the most part now.
Dates remain open through the rest of November and December.  Email or call for availability.  This time of year many of my bookings are last minute trips based on the weather forecast.