Cayuga Lake out of Long Point/Dean's 6/29
Guided Ryan, his son Colin (aka the "Colinater") and Ryan's father in-law Gary for a full day.  We got underway just after 6:15 am.  We had a terrific morning of lake trout jigging with plenty of fish landed running from 20″ to over 30″ long.  The guys even had a couple doubles going at times.  South winds pushed the thermocline deep and we took most of our fish in over 90 FOW.  Gary was very impressed with today's fishing.  The lake is still clear and looks great.  With continued cooler temperatures forecast (with a couple exceptions – like tomorrow and Friday), hopefully we won't see any algae blooms for a while yet.  We'll see.
Our bite slowed down a bit in the afternoon and then picked up again before we headed in.  The guys kept a couple trout and they had freshly eaten alewives in them.  No sign of any fresh lamprey attacks and there were two wild fish in the mix.  Wild fish production of lake trout remains low on Cayuga Lake after some encouraging signs starting in 1995.  I'm guessing the gobies are to blame.
The Colinater hooked up!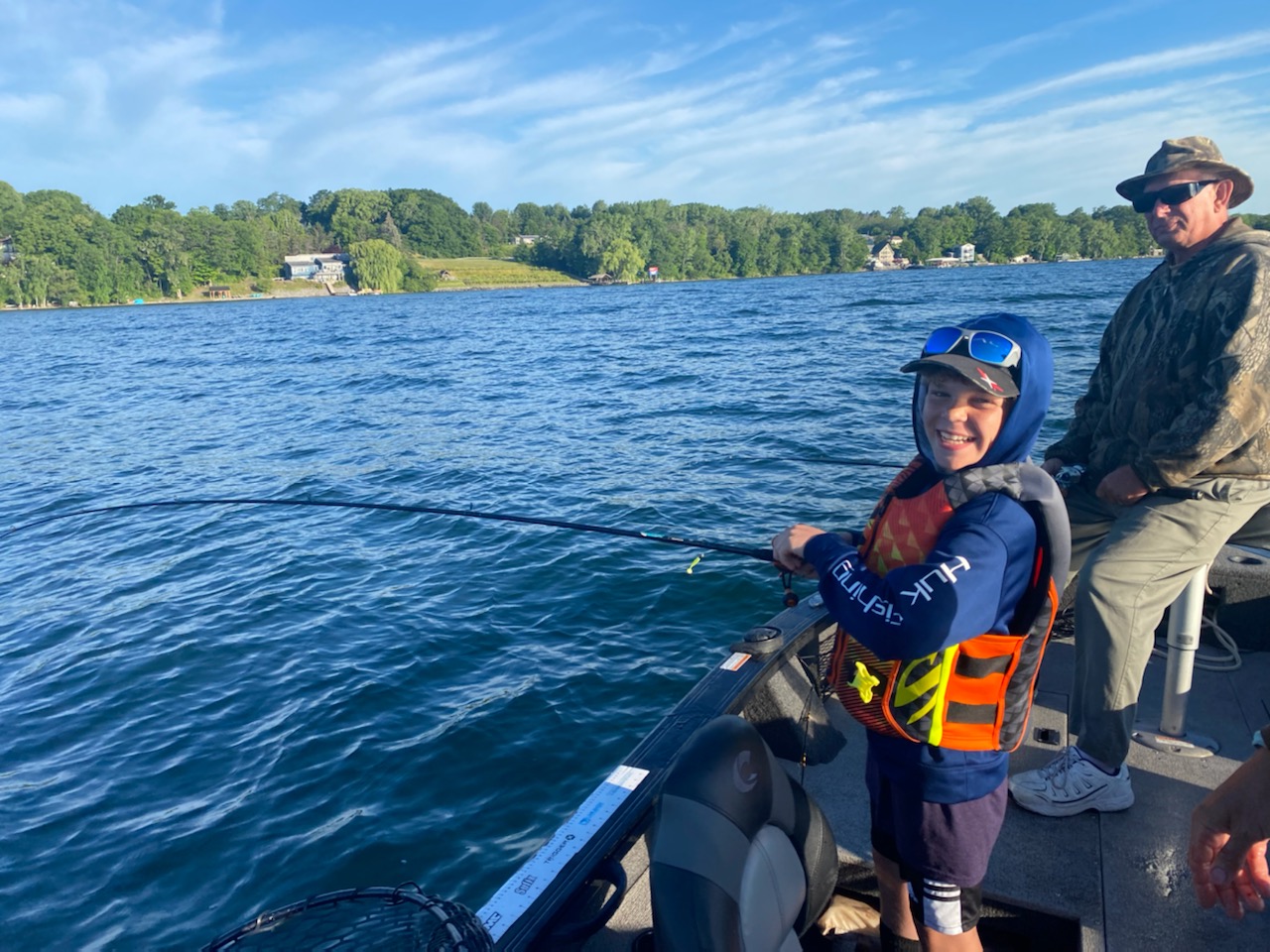 Gary with a fish
Ryan with a nice 29" plus fish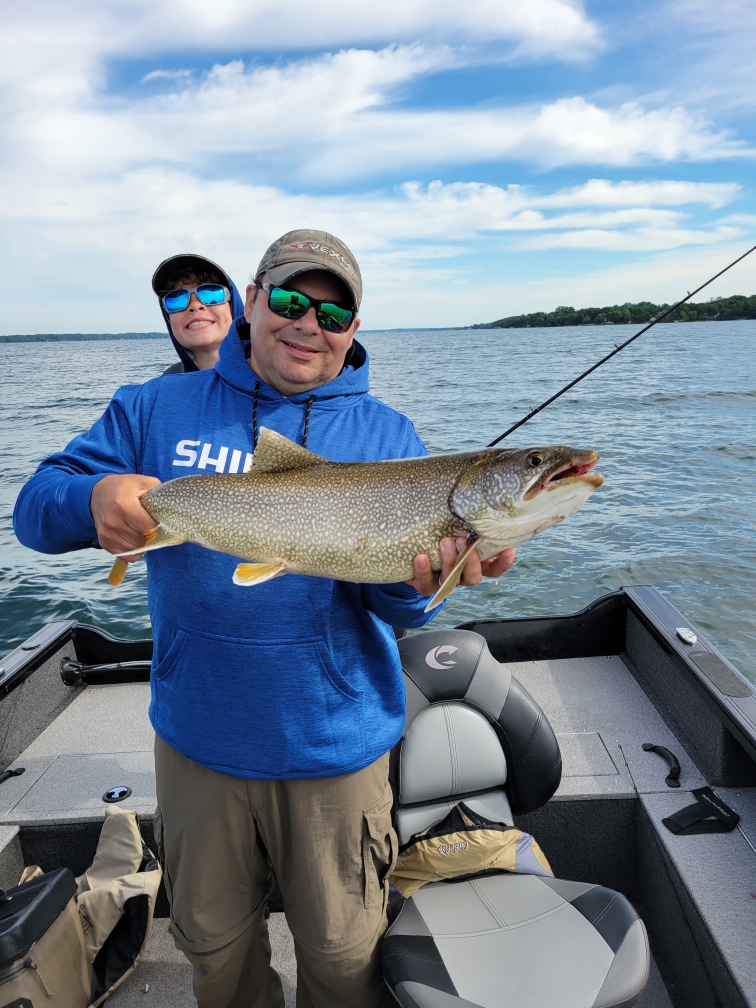 Colin rocking his Fingerlakes Angling Zone t-shirt!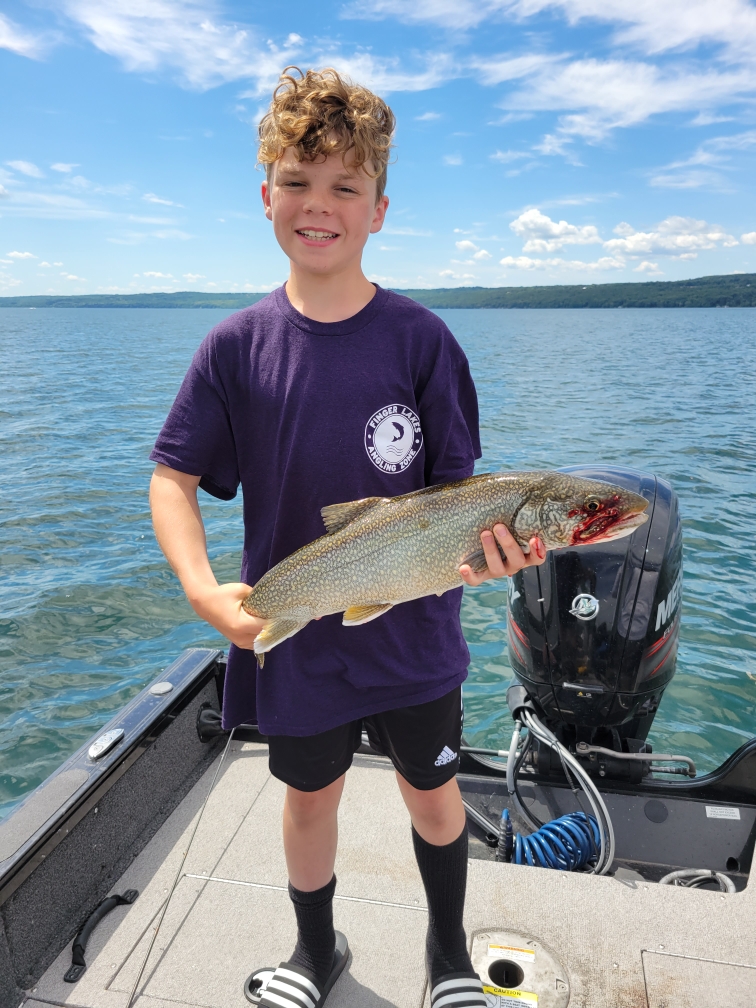 Colin again with Gary looking on