Cayuga Lake out of Taughannock State Park 11/26 + 27
11/27:  Guided Robert for a 1/2 day trip starting at around 7:30 am.  He'd contacted me a few times over the years and we finally set up a trip. He does a lot of river/stream fly-fishing and wanted to give the lake fly-fishing a shot.  We went over some of the basics and after an hour or so gave the gear a try.  He'd never caught any sizeable lake trout before so that was a goal of the trip.  After a lost/missed fish or two he connected with a nice laker.  After that he got and lost a few more.  We had a lot of fun on a gorgeous day out there.  Loons are around as are bald eagles.  The bite got a bit more difficult once the wind died but he managed one just before we called it a day.  Blade baits and tube jigs continue to work well for us.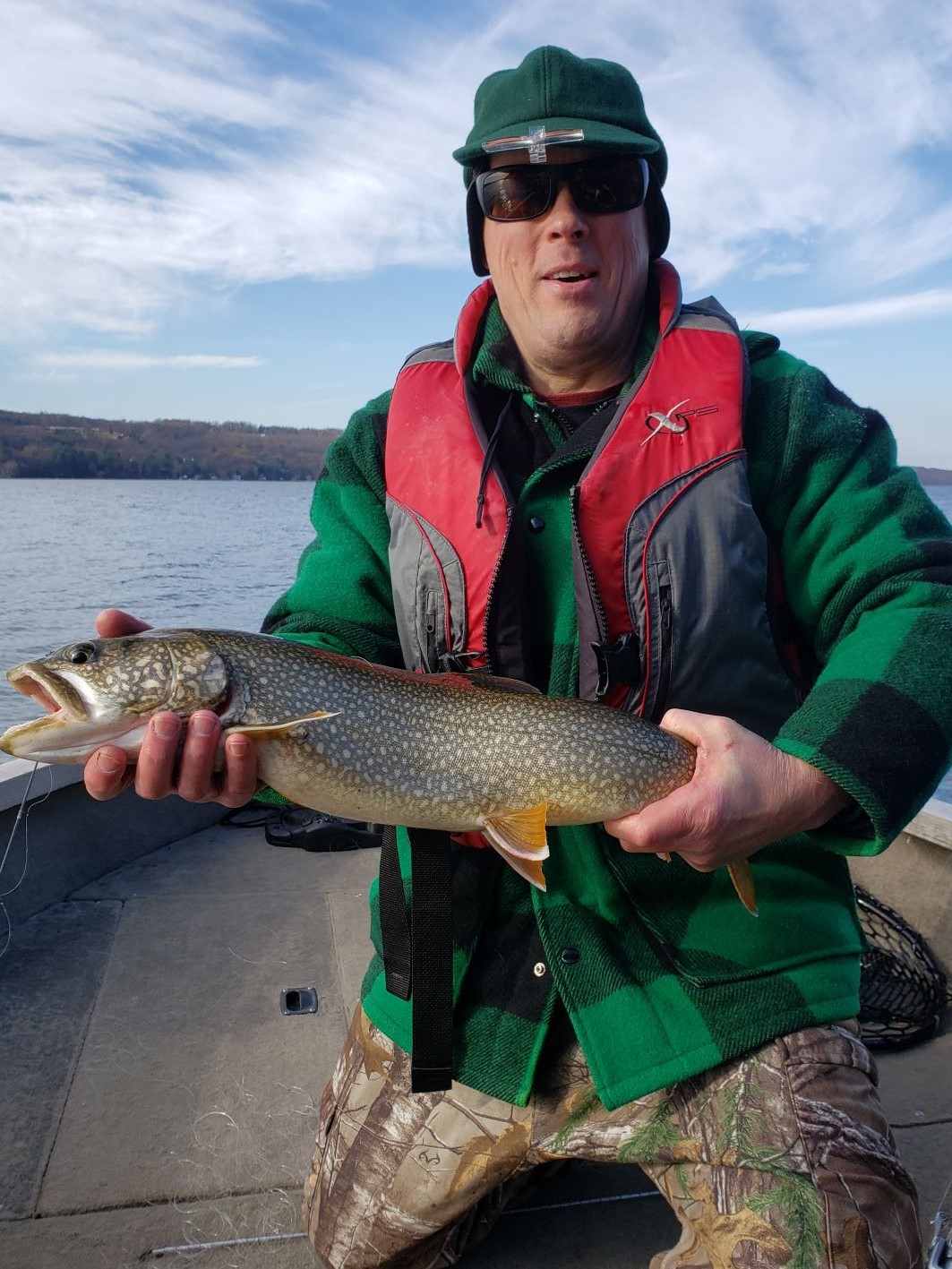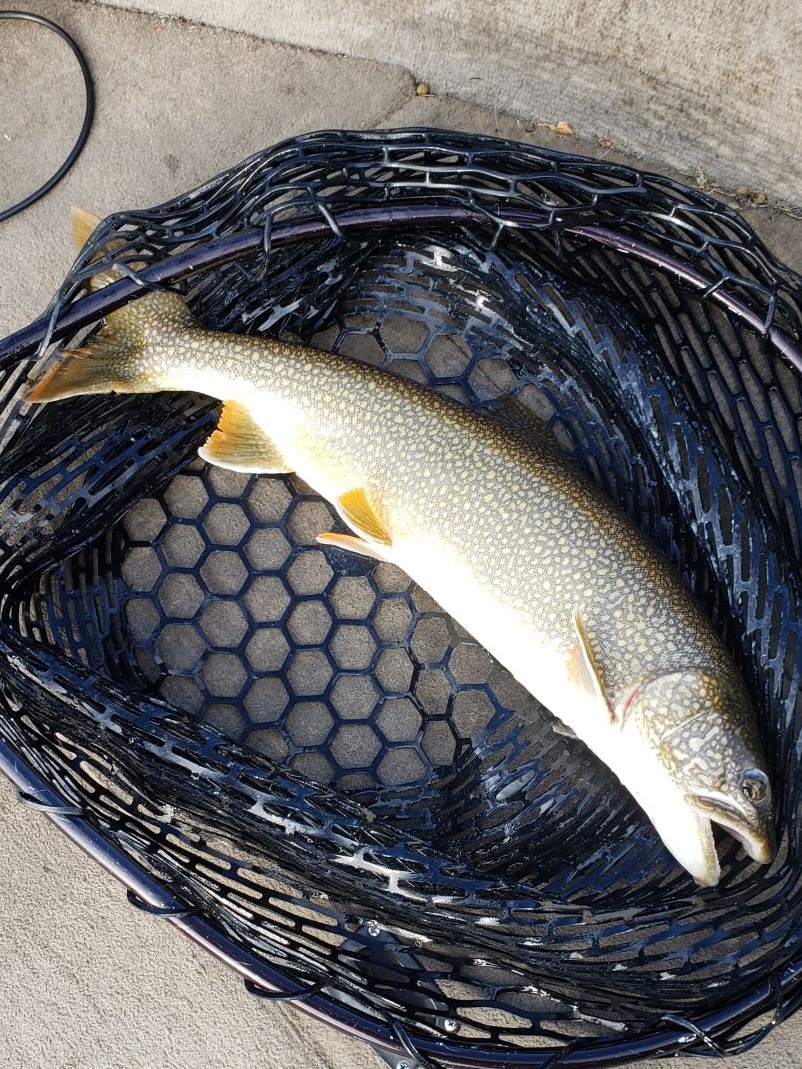 11/27:  Today was another 1/2 day trip – this time with John and his daughter Elsa.  She wanted to procure a laker today for a class she is taking in college.  The weather forecast looked a bit intimidating yesterday morning with strong gusty winds out of the south forecast for today.  Fortunately the forecast was updated later in the evening with winds and rain not expected to hit the area until 1 pm.  Great!  Nobody was fishing at Taughannock this morning that I could see.  No boats.  Nobody off the walls.  John and Elsa don't do a whole lot of fishing but they certainly picked up quickly on the techniques and did a great job "catching."  We had stellar fishing with a dozen lakers including two wild fish and two that were in the 28″ range.  John also managed his biggest smallmouth bass to date – a 19″er that was probably 4 1/2lbs.  It was a goby-fed pig!  He also lost a silvery fish that jumped – perhaps a salmon.  We kept a few lakers for the table and Elsa's class.  Great day and the best action again was on bladebaits and tube jigs.