Silver Lake Marine New Service Center Celebration
Just got back from the ribbon-cutting ceremony over at Silver Lake Marine. The weather stayed about as perfect as could be hoped for, given that it was April 1st. and a massive cold front was forecast to move it.   The turnout was fantastic!   A great time was had by all and Quinn Bellamy (the President/owner of SLM) went far above and beyond in his generosity and hospitality.  I've never seen another business run quite like Silver Lake Marine.  It's no wonder that they are the largest Crestliner dealer in the northeast and have, for four years running been Western NY's only Top 100 boat dealer.  Mike, who works in the service department told me that over half of Silver Lake Marine's customers drive from over an hour away!  This is for service as well as buying boats!
I enjoyed a few Pilsners from Silver Lake Brewing Company, some terrific baked goods from For the Love of Flour Bakery and a great Pot roast poutine lunch complements of Diner on the Run Food truck.  WGZR – Channel 2 Buffalo helped to promote the event.  We had the regional country music station broadcasting live from the event.  Many other local businesses attended and had booths to visit.
People showed up early! I brought a couple photo albums and a laker jigging rod set-up
Food Truck!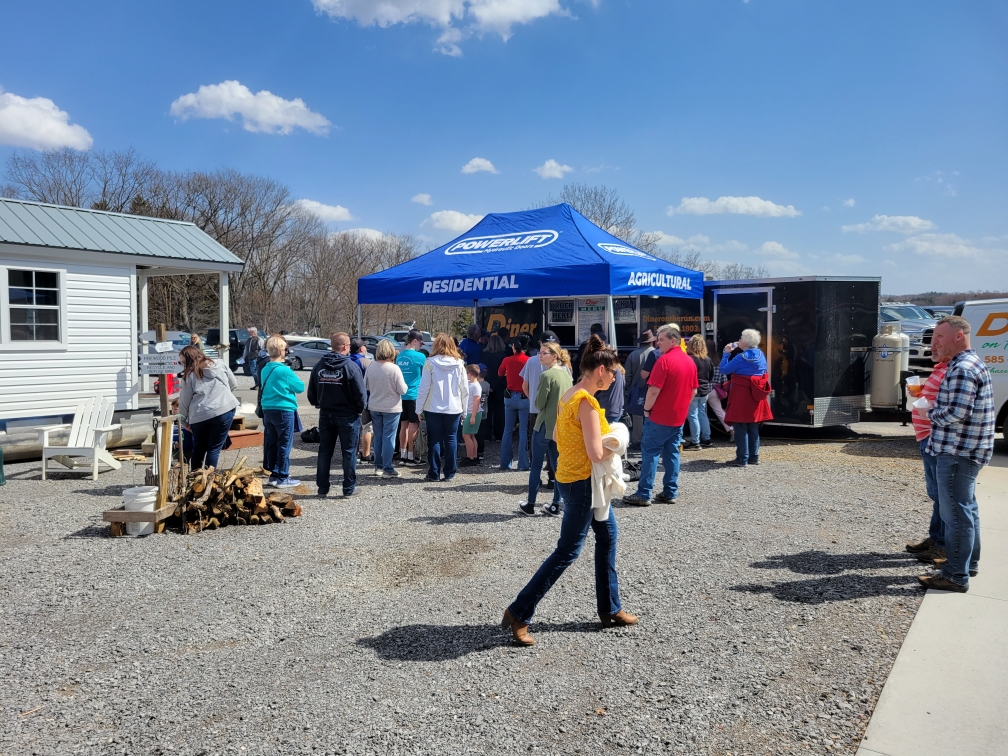 The Ribbon Cutting Ceremony