Seneca Lake
This lake usually provides excellent year round open water fishing as it virtually never freezes over due to its intense depths. The last four years of fishing here for trout and salmon have been very slow.  This lake used to account for 20% to 35% of my guide trips.  In 2017 I didn't guide a single trip here until November, when I did five trips mainly for northern pike and a little lake trout fishing.  In 2018 I did 10 trips here mainly for pike.
We saw and heard of fair numbers of brown trout and salmon here in 2017 and 2018.  Shore fishing was mostly slow to fair but occasionally good for these species.  The lake trout derby featured a better bite than the prior year, which was encouraging.  Mid-lake areas, roughly from Sampson State Park across the lake and down towards Long Point/Lodi provided better fishing for lake trout than elsewhere from what I heard and saw.  But most of the fish were smaller. Friends did catch some nice lakers throughout the summer up around Sampson but the fishing wasn't great.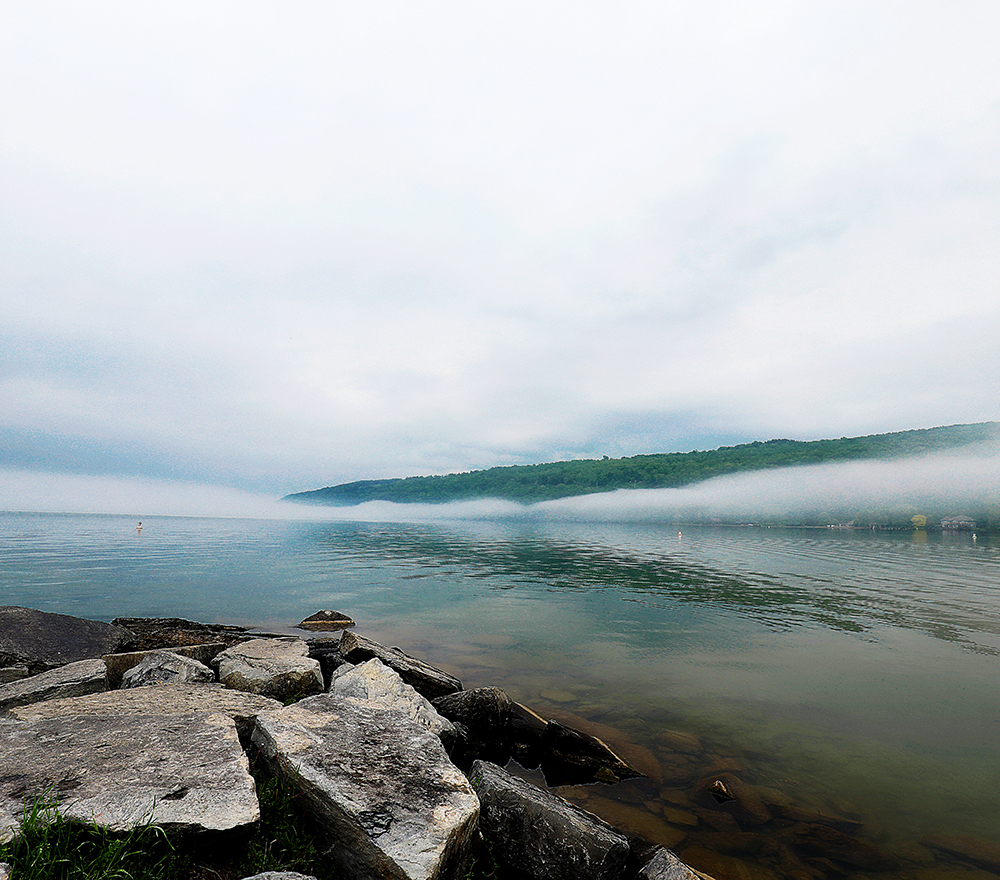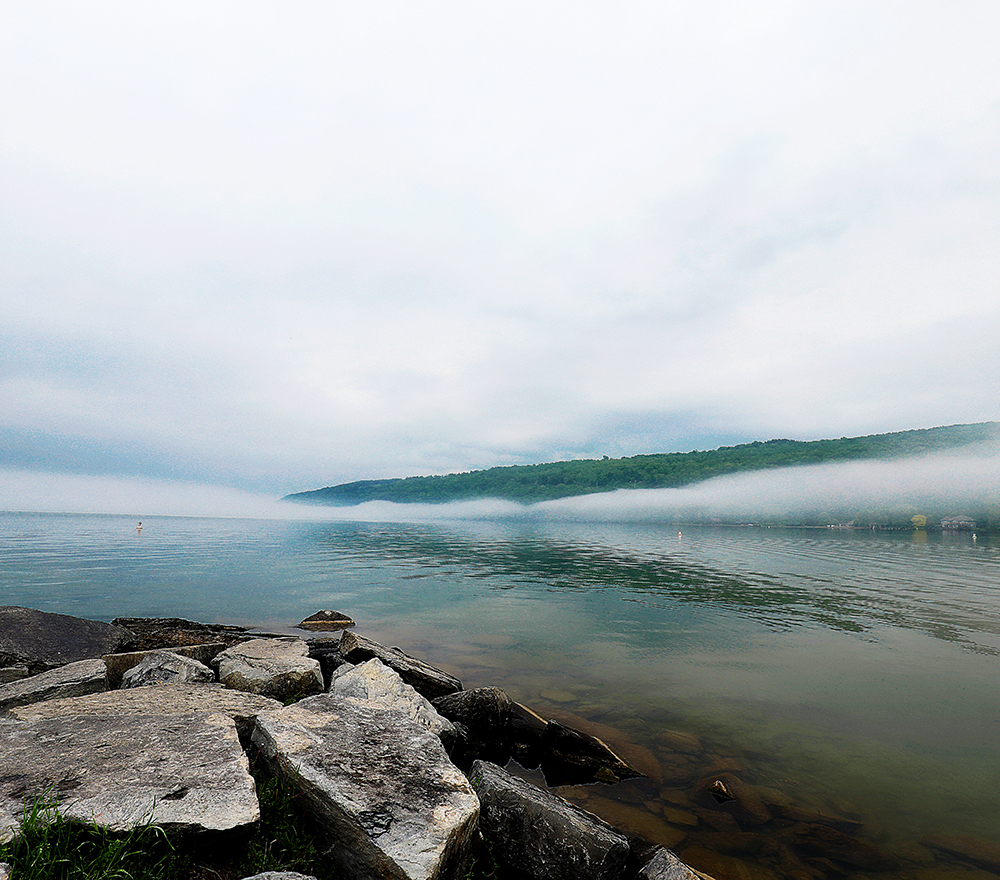 A lot of rumors are circulating around baitshops, online and around fishing areas with regards to the fishing here.  There may be some unknown factors affecting the fishing, but what I consider the "known factors" are likely the main culprits.  First and foremost, NY DEC conducted extensive gillnetting here in 2017 in response to complaints about slow fishing.  They found BETTER NUMBERS OF LAKE TROUT THAN THEY DID IN 2013!!!
I don't believe it's eutrophication due to fertilizer run-off – if that were the case, the lake wouldn't support any trout.   It's not salinity – that's monitored along with the water quality overall by Hobart/William Smith Colleges.  It's not rocket science in my opinion. If you don't have lamprey control, you don't have a cold water fishery!
Northern pike fishing lake-wide has been very good here over at least the past two years.  We had some great pike action here in 2018.
There are great numbers of young smallmouth bass around and quite a few sizeable largemouths to be found.  That's a big plus.  Yellow perch fishing has also been pretty good in 2018.  There's been no sign of gobies yet – although they are in the canal that connects Cayuga and Seneca Lake, so they should be a factor soon.
This lake has a virtually straight north to south basin with very few major points and very little curvature; high winds can produce huge waves here.  Don't count Seneca Lake out anytime soon!